Purchase the activation code:


Note!
If you lose your user ID or you have any queries regarding the Turvasiru.fi website, please contact us at: info(*)turvasiru.fi


Microchip
A microchip is a small, inconspicuous safety measure
The microchip is around one centimetre long and a few millimetres thick and is usually inserted beneath the skin of the animal's neck area. The animal will carry the chip for the rest of its life. The microchip is completely safe, causing no discomfort or pain to the animal. The procedure is similar to vaccination.
Identifying animals with microchips is very common right around the world. The practice is becoming increasingly popular in Finland as well. Thanks to international standards, every chip ID is unique. There should never be two microchips in a pet!
Microchips are suitable for nearly all pets, not just dogs.
All pets with microchips are welcome to sign up for the Turvasiru service, regardless of their ancestry or breed. Pets with any type of a microchip can be enrolled into the Turvasiru service.
Tee lemmikkisi mikrosirusta TURVASIRU!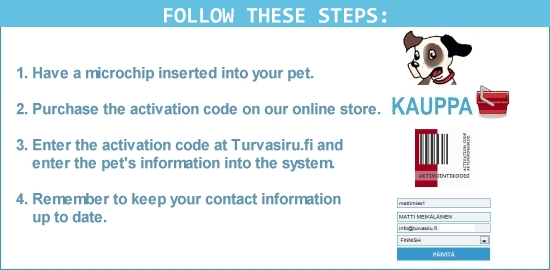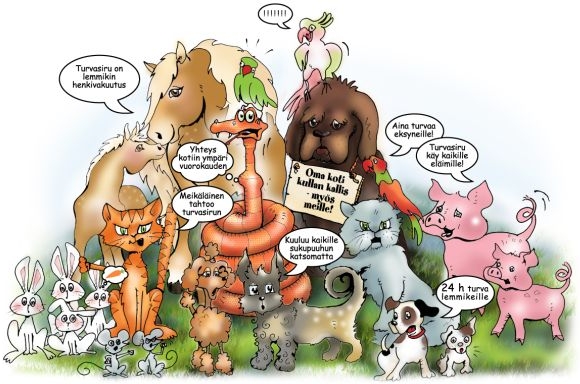 Log in
Sponsors
Partners